In the wake of Hurricane Maria, which left us with disrupted supply chains, razed farm fields, gutted greenhouses, and empty shelves, we wondered, is it time to re-examine how we get our food?
More than just farmers, distributors, chefs, and kitchen tables, feeding ourselves requires the functional interplay of a vast network of components, agents, and institutions. It is a complex food system that begins with the careful selection and breeding of cultivars and ends (ideally) with the waste products generated by each component of the system being reused as inputs to into the same system.
As systems thinkers and technologists, we looked for ways we could innovate on pieces of this system. These projects reflect that innovation.
---
Farmers Markets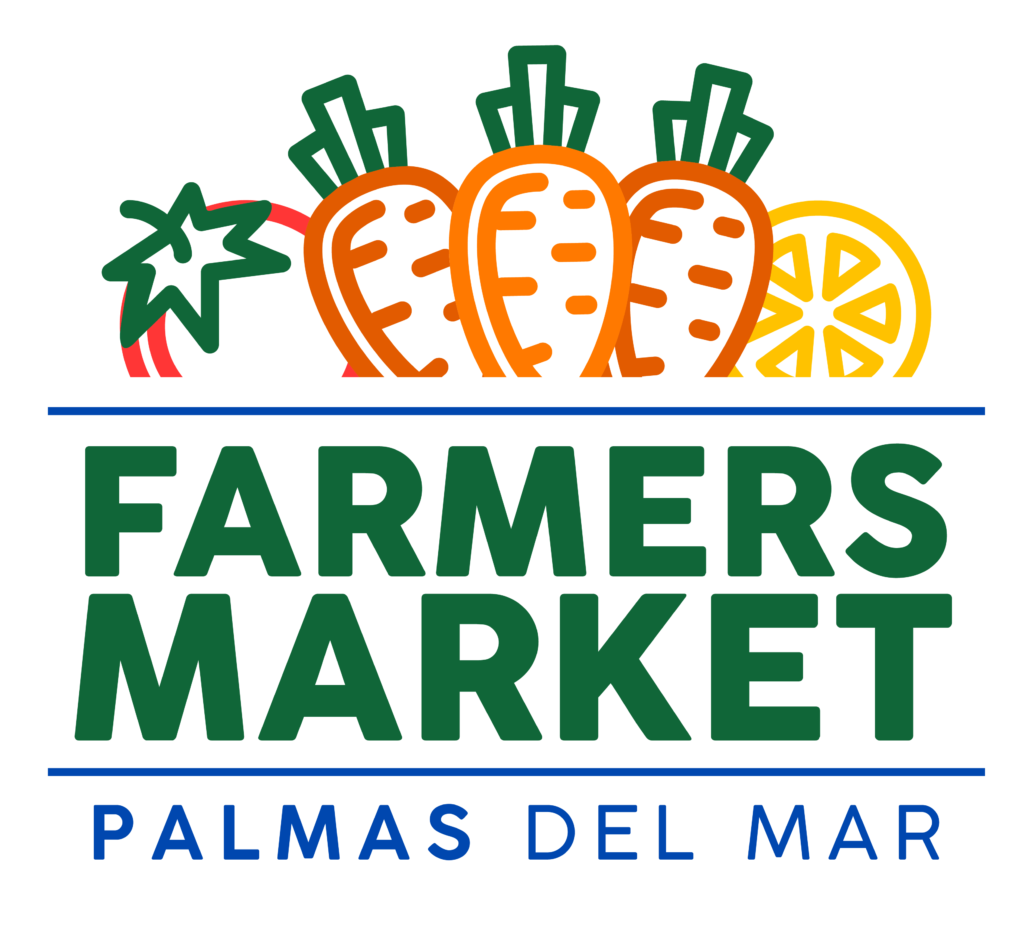 Growing Puerto Rico is proud to organize the Palmas Farmers Market in the community of Palmas del Mar.
Palmas Farmers Market is a monthly event for local farmers and agriculture producers to sell their locally gown and produced agriculture within the community of Palmas del Mar, Humacao. This public event provides an opportunity for local agriculture producers to market and sell directly to consumers.
---

Sustainable Food Production
We grow fruits and vegetables in hurricane-resilient, eco-smart greenhouses designed specifically for tropical environments, employing and improving hydroponic methods also designed specifically for tropical environments. By using hardened, redundant systems in an approach not dissimilar from computer data centers, we can harvest high quality produce continually without interruption from climate events and natural disasters.
Not all crops are suitable for hydroponic production or require greenhouses or controlled environments. So, we also leverage the fantastic soil of our farm in Guanica and clean, regenerative cultivation methods to grow nutritious produce locally, reducing reliance on unhealthy and poor-quality imports.

Data, Ag-Tech, Automation
As Puerto Rico's remaining farmer population ages and retires, we need to produce more with less direct. Big Agribusiness has developed tremendous technology around automation, data-driven decision support tools, and smart farming to reduce effort and improve yield. We research, develop, and deploy similar technologies at prices affordable to smaller farmers to improve quality and profitability. By re-visioning agriculture as knowledge-based, innovative, and well-paying (and not back-breaking, monotonous, subsistence work), we also improve the life of current farmers and attract new generations with new energy and ideas.

Crop Diversity and Development
The amazing climate and quality of soils in Puerto Rico can grow a variety of crops. However, commercial production for domestic consumption or export is limited to a handful of traditional cultivars. Huge swaths of productive land are uncultivated or cultivated for forage. There is demand for greater variety, hybrids, heirlooms, and options. We explore options for new crops and re-invent old favorites to raise Puerto Rico's standing as a global producer for domestic consumption and export.

Agrivoltaics
Puerto Rico's fantastic sunshine can do more than grow plants. By combining cultivated land with ground-mount solar systems, the sun and the land do double-duty. In many cases, plants benefit from the partial shade introduced by thoughtful installation of solar panels. Agrivoltaic systems we develop can power the pumps and fans for our greenhouses as well as provide power back to the grid.
Collaboration
Innovative projects do not happen in isolation. Growing PR projects are collaborations among entrepreneurs, businesses, researchers, innovators, thought leaders and hard-workers on-island and throughout the world.