What is Growing Puerto Rico?
Growing Puerto Rico brings decades of proven technology processes combined with innovative ideas to Puerto Rico agribusiness, with the goal of improvement and eventual self-sustenance. Utilizing our expertise and methods from information technology, digital marketing, data sciences, engineering, hard sciences, renewable energies, and business, we are participating in the re-emergence of Puerto Rico agriculture and food production.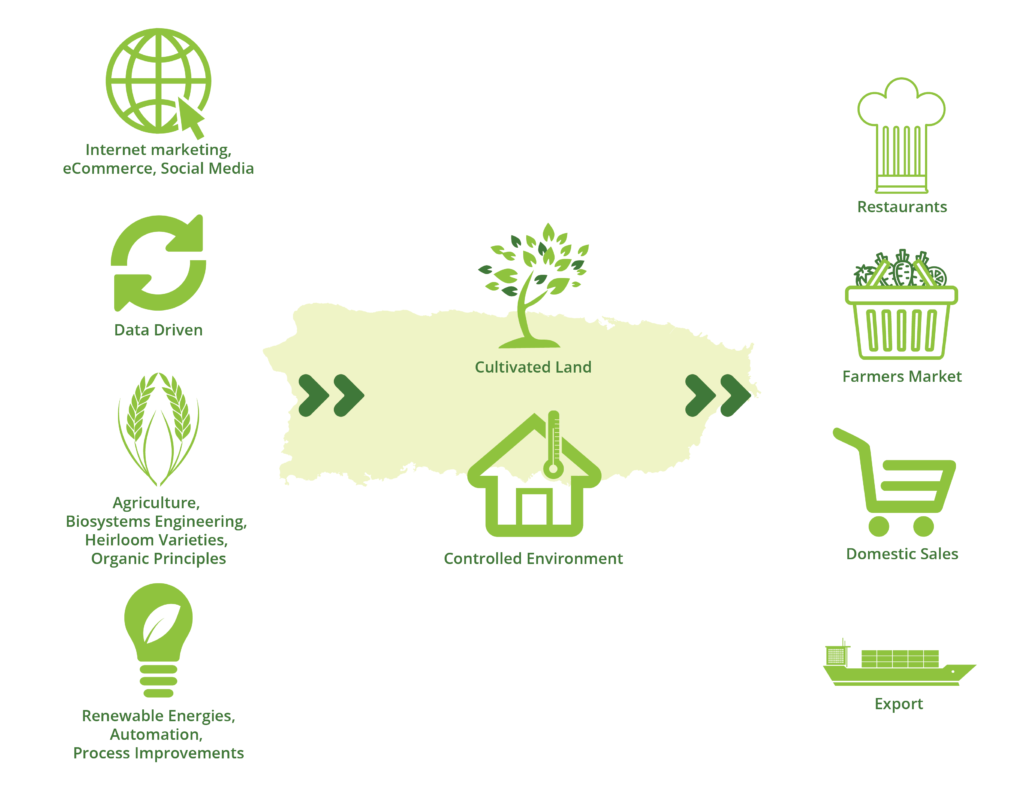 Our innovation pipeline improves agricultural production by stimulating entrepreneurship. First, entrepreneurs with new tools, techniques, and ideas for cutting edge agriculture deploy business plans to produce new and better food crops. The introduction of renewable energy options, automation, and process improvements further streamline production and reduce costs. At harvest, the application of digital marketing, eCommerce, social media, and Internet communications open new markets and distribution channels.
In a short time frame, these diverse new inputs improve food production from cultivated land and controlled environments. With greater production comes more opportunities for domestic consumption and export.
Sign up for our newsletter to be notified first for news and events!